Power company suffered a major attack that led to blackouts across western Ukraine, after an attack on a Ukrainian media company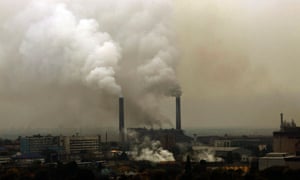 A power blackout in Ukraine over Christmas and a destructive cyberattack on a major Ukrainian media company were caused by the same malware from the same major hacking group, known as Sandworm, according to security researchers at Symantec.
The blackout, which affected large parts of western Ukraine, is believed to be the first example of a power outage deliberately caused by a hacking attack. The country's state intelligence agency, the SBU, attributed the attacks to state-sponsored hackers from Russia. If true, that would link the hacking of the power grid to the general escalation of cyberwarfare between the two nations in the aftermath of the invasion of Crimea.
That attribution was strengthened by the revelation that the hacking of power company Prykarpattyaoblenergo was carried out using malware substantially similar to an earlier attack, which affected the computers of a Ukranian media company in late October 2015.
"The group behind the BlackEnergy Trojan is known as Sandworm and has a history of targeting organizations in Ukraine. It has also been known to attack Nato, a number of western European countries, and companies operating in the energy sector."
Part of that is due to the nature of the industrial control systems for critical infrastructure, which tend not to be connected to the wider internet, and to use poorly understood proprietary instruction sets. This sort of "security by obscurity" provides a high hurdle for potential attackers to leap, but as hacking becomes an accepted part of international conflict, the resources available to attackers have rendered physical infrastructure a tempting target.
​